Copenhagen WOW Sailing Event 2020
---
Date and time
Saturday 19. September 2020 at 10:00 to Sunday 20. September 2020 at 16:00
Registration Deadline
Friday 18. September 2020 at 09:00
Copenhagen WOW Sailing Event 2020
---
Event Description
We are pleased to invite you to this third edition of COPENHAGEN WOW SAILING EVENT which will take place in Sundby, Copenhagen at the 'Maritime Ungdomshus' 19.-20. September 2020.
Corona changed a lot of things, but we believe that we are ready to sail in September. We are aware of all the new restrictions.
The 2019 was again a huge success and the event went so well that we decided to go with the same set-up.

Umpired speed-fleet-race, 4-5 women on board and across club identity. The number of participating teams will be up to 18 team.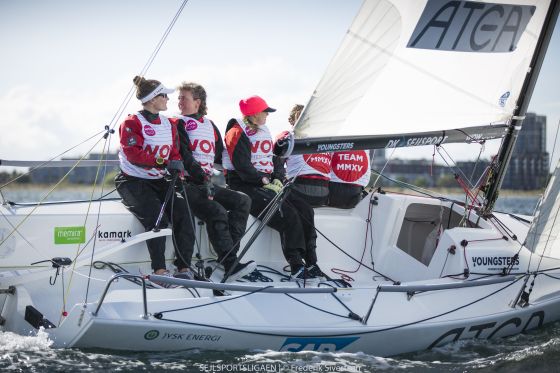 First come first served, but only 3 teams for foreign nations. In case there are any doubt the organizer see their right to manage the slots.

No refunding of tickets and we will manage a waiting list.
In case you have any questions, please send us an e-mail.
The pre-program is: 
18.9.20 Training, registration, social dinner

19.9.20 Race day // Opening, race, dinner etc. First race will start at 11.00.

20.9.20 Race day //  Start around 10.00 and last flight start before 14.30. Pricegiving straight after the last race.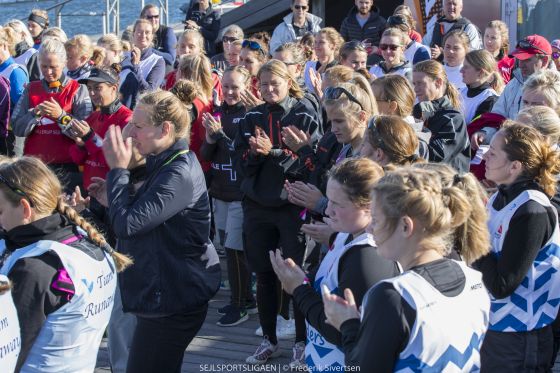 It's up to your team if you would be 4 or 5 crew members. 

Entry is 'first come first served' through this link.
The entry fee include:
- 7 new J/70 boats ready to sail
- prices for the TOP 3 teams

There are a separate link for the food registration. 

Follow us on Facebook here.

Follow WOW at Instagram here. 

We look forward to welcome you all soon.